Here's one for fans of classic horror everywhere, Rare Horror, a magazine site devoted to horror in all it's forms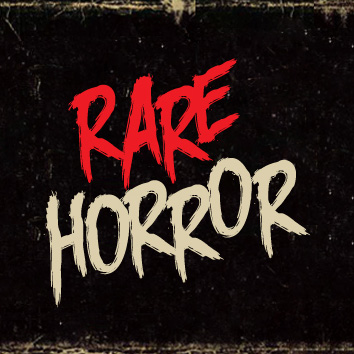 The Rare Horror blog provides news, reviews and recommendations for horror movies. They love all kinds of horror but have a real passion for lesser-known 80s titles, foreign, independent, cult and B-movies.
Based in Calgary, Canada, the team behind Rare Horror dredge up loads of vintage and cult clips, commercials and artwork from the depths of obscurity. They've also recently established a store on Spreadshirt where you can order their awesome horror themed T-shirts.
Follow Rare Horror on Twitter (@RareHorror) or Facebook (/RareHorror) to get notifications on all their blog articles, plus loads more rare and obscure horror stuff. They post a lot of artwork, comics and pictures of cool memorabilia, so if you love horror this is definitely somewhere to get a daily fix.
Follow Friday is our weekly featurette where we highlight people and sites we think are worth following. Take a look at our past suggestions here.