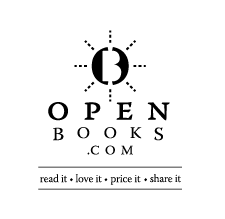 Openbooks.com is an eBook distribution platform with a new approach; a pay-what-you-want transaction model. In other words, readers can download and read great fiction for free, and while authors and publishers can set a guide price, it is just that. Readers who choose to pay can adjust the price up or down.
Ebooks downloaded through Open Books include an end user licence agreement and links back to the site where the user can choose to pay. Because this information is embedded within the book itself, it travels wherever the book does. Readers are actively encouraged to copy, share and distribute the books they download.
Many independent and self published authors feel pressured to give their books away for free to build a readership. Open Books offers an attractive alternative to simply listing the book free on Kindle Direct, Kobo Writing Life or other services. Launched last week to coincide with The London Book Fair, Open Books have already accumulated a substantial and growing list of titles and authors.
Will an eBook site supported by the good will of readers work in the long term? Only time will tell. You can follow Open Books on Twitter (@openbookscom) and Facebook (/openbooks).
The Star Coin Prophecy by Chrissey Harrison is now available to download from Open Books and you'll see more Great Escape fiction publications appearing there in the future.
Follow Friday is our weekly featurette where we highlight people and sites we think are worth following. Take a look at our past suggestions here.