May is a busy month in the world of films, fiction and comics. Here's a selection of the best events (in our opinion, of course) that you should check out across the UK!
Comic Conventions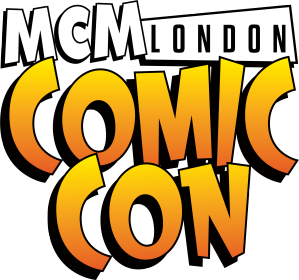 MCM London Comic Con – ExCel London – 22nd-24th May
http://www.mcmcomiccon.com/london/
One of the biggest comic events in the UK returns this May at the ExCel Centre in London. Set over 3 days, it features a big mix of big guests, small press, plus videogames, movies and pop culture!

Wonderlands – University of Sunderland – Saturday 30th May
http://www.wonderlands.org.uk/
Unlike a lot of conventions that focus not only on comic books, but also everything surrounding it, Wonderlands is the first to be dedicated to the graphic novel.

Manchester Film and Comic Con – Event City, Manchester – 30th-31st May
http://www.filmandcomicconmanchester.com/
Run by Showmasters, one of the biggest names in film and comic conventions, this is the first comic convention of it's kind in the area, and hopes to cater to everyone's tastes!
Also, don't forget that Saturday the 2nd of May is Free Comic Book Day, where names both big and small in comics get in on giving away free content! Visit your nearest comic shop for more details, or check out http://www.freecomicbookday.com

---
Film Festivals
Plymouth Film Festival – Sat 16th May – Sun 17th May
http://www.plymouthfilmfestival.co.uk/
Run by the Plymouth Arts Centre and started just 2 years ago, the Plymouth Film Festival has rapidly grown into one of the bigger events on the South West film calendar. Featuring a mix of indie feature and short films along with awards and workshops, this is one to go to if you're in the area!

Sci-Fi-London Film Festival 28th May – 7th June
http://sci-fi-london.com/
We've mentioned the associated 48 hour film challenge on previous occasions, but the last week of May is home to the annual London Sci-Fi Film Festival where many of the new and up-and-coming filmmakers mingle with premieres of some of the biggest films of the year.
Also, don't forget that for a chance to be in the Raindance Film and Web Festival, the deadline for standard submissions is the 18th of May. Check here for more details: http://raindancefestival.org/submissions-2015/
---
Fiction Events

Twitter Fiction Festival: 11-15 May
http://twitterfictionfestival.com/
The Twitter Fiction Festival is  a 5-day event run by Penguin Random House, where authors create original fiction through the medium of Twitter. Anyone can take part, and people have the chance to be part of the author showcase beside big names in the industry.
Hay Festival, Hay-On-Wye: 21–31 May 2015
http://www.hayfestival.com/wales/

The Hay Festival has come a long way since it's humble beginnings as a small literature festival in a small Welsh town, with events happening all year across the globe. However, the original Hay-On-Wye festival returns this month with hundreds of events happening over the 10 days.
Brighton Festival – 2nd-24th May
http://brightonfestival.org/
Happening all month and covering many different art disciplines along with literature, the Brighton Festival hopes to be  one of the biggest events in the South of England, and well worth checking out.
---
Local Spotlight

Spike Island is a creative arts centre based in Bristol, named after the island it sits on (which is also home to the SS Great Britain).
They are a crucible of new talent in art and design, running art exhibitions, shows, events,  and more, as well as having rentable workshops, co-working and office space for people working in the arts.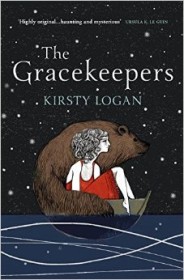 This month, Spike Island has it's annual Spike Island Open studios event between the 1st and the 4th of May, where the artists of the centre open their doors for the public to see what they do. You can find out more about the event on Spike Island's site.
In addition, Spike Island run a monthly event in association with the Bristol Festival of Ideas, where they get a debut writer to come talk about their new novel in a 'relaxed, informal setting'. May's event is with Kirsty Logan writer of new novel The Gracekeepers, the 'magical story of a floating circus and two young women in search of a home'.
The event is on the 21st of May, and tickets are available from the Bristol Festival of Ideas website.
---
That's all the events news for now, check back 25th of May for a look at June 2015's events!