Coming up this May on The Great Escape:
6th May – Camp GenX: Part 4 – We return to the post-apocalyptic summer camp for a new instalment. Two young members of the camp find some mushrooms.
13th May – Checking In video special – Find out more about the critically acclaimed British film. TGE's Mark Adams, one of the directors of Checking In, joins cast, crew and fans for their April cinema screening.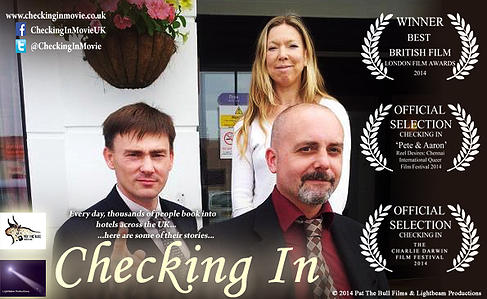 20th May – TGE Convention Appearances – Check out our blog for details of the Comic Conventions we'll be attending during 2015.
27th May – Faith Healers: The Flesh Angel – a new instalment in our continuing tale of the nephilim nurses' investigation of the mysterious flesh crafter. Read the story from the beginning.

Catch new instalments of our new web comic, Business Bear, from comic creator Kristian Griffiths, on Thursday 7th and 21st May.
Friday Follows – every Friday we'll be featuring a site, service or person we think is worth following. Check out our past suggestions here.
Monday is News day – Every Monday our blog will feature news and updates from the worlds of indie films, fiction and comics.