It's almost September, and whilst the summer is winding down there are still plenty of events happening around the country. Here's our top picks:
Film Festivals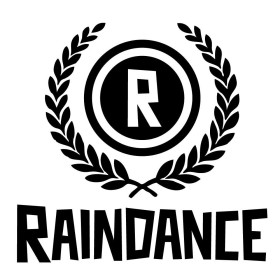 Raindance Film Festival, London. Wednesday, September 23 – Sunday, October 4, 2015: http://raindancefestival.org/
Now in its 23rd year, Raindance is the British film festival for independent film. With a programme jam-packed with feature films, shorts,  music videos and even web series, Raindance is always an event worth waiting for!
Encounters Bristol International Film Festival, Bristol. 15th-20th September 2015: http://encounters-festival.org.uk/
We may have never managed to be shortlisted whenever we've submitted a short, but this hasn't stopped us shortlisting one of the biggest names in short film and animation festivals.
Filminute – The International One-Minute Film Festival, 1st-30th September 2015, Worldwide
http://www.filminute.com/
A virtual festival of ultra-short films, filminute is a rapidly growing event that always provide a whole different level of storytelling.
Fiction Events
The Festival of Writing, 2015, York. 4th-6th September 2015: http://www.writersworkshop.co.uk/FestivalofWriting2015.html
Filled with loads of how-to courses and workshops taught by writers, publishing professionals and agents, this festival is dedicated to improving your writing, as well as providing the ability to meet with agents, authors and publishers.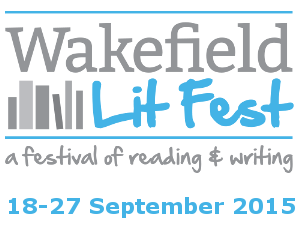 Wakefield Lit Fest, Wakefield. 18th-27th September 2015: http://www.wakefieldlitfest.org.uk/
Taking place around the city of Wakefield, the Lit Fest is awash with  community-led events including readings, workshops, performances, music and more, as well as events run by associated organisations.
Blenheim Palace Festival of Literature, Film and Music, Woodstock, Oxford: 24th-27th September 2015: http://blenheimpalaceliteraryfestival.com/
A major event in the media calendar, the Blenheim Palace Festival has featured some big names in the past, including Philip Pullman, Roger McGough, Richard Dawkins, Julian Fellowes, and many more. This year expects to be just as grand.
Comic Conventions
International Comics Expo, The Studio, Canon Street, Birmingham. 5th September 2015. https://internationlcomicexpo.wordpress.com/
Featuring an 'astonishing programme of panels, talks and interviews running throughout the day', ICE is a always a welcome addition to the comic convention calendar!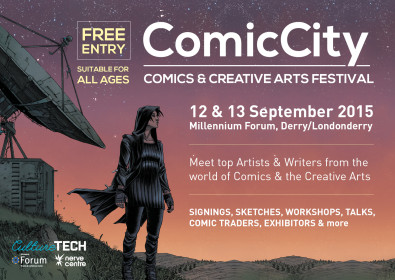 ComicCity Festival, Londonderry. 12th-13th September 2015. http://www.comiccityfestival.com/
With free entry and top artists and writers from around the world in attendance, ComicCity is filled to the brim with top talent from the realms of comic and the creative arts.
NICE 2015, Bedford, 19th-20th September 2015: http://nicecon.co.uk/
Back for their 4th year, this two-day event at the Bedford Blues Rugby Ground features UK exclusive appearances from Gene Ha, Paul Renaud and Brian K Vaughan as well as many other very talented individuals from the major and independent comics scene.
BristolCon 2015
In addition, The Great Escape will be appearing at BristolCon 2015 on Saturday the 26th of September 2015.

BristolCon is the annual event run by the Bristol Sci-Fi and Fantasy Society to promote speculative fiction, art and more. Always a very friendly and intimate event and playing host to panels, workshops and kaffeclatches, we have been doing this convention for several years now and always make it part of our events calendar.
This year, BristolCon will be at the DoubleTree Hotel in Bristol, so if you're coming along please visit us in the trader's room!
You can find out more about BristolCon at http://www.bristolcon.org/.