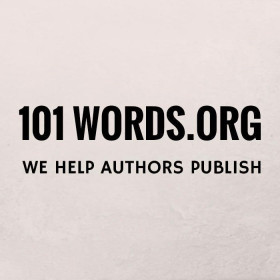 101 Words is a site devoted to user-submitted short stories that are exactly one-hundred-and-one words long.
Site creator Shannon started writing 101-word stories for their site back in 2005, but it wasn't until 2007 when the site really came into its own, publishing regular pieces of microfiction from a wide range of contributors.
New stories are posted frequently, and there is always something fresh to read. In addition, their submission guidelines means that the stories on the site are new and never been seen before. Alternatively, you can have the stories delivered straight to your inbox through their 'email subscription' service.
In addition, this month 101 Words took over the operation of Flash Fiction Magazine, which allows submission of longer short stories which don't fall into the remit of the original site.
You can find out more about 101 Words on their website, http://www.101words.org/, or get regular updates of new content via their Twitter, @101words. In addtion, you can submit stories at http://www.101words.org/submit-your-stories/.
---
Follow Friday is our weekly look at Twitter accounts that have followed us recently or we have followed, and deserve a shout-out for offering something a little bit different. Want to be considered for our Follow Friday post? Follow @thegreatesc on Twitter!