This weekend we'll be appearing at Cardiff Comic Expo for the second year running.
This year we will, once again, be exhibiting alongside Hellbound Media comics, creators of Mandy and the Monster, Kiss Me Deadly and Faith Healers. They'll be launching their brand new horror comic anthology, Shock Value Blue.
The Great Escape will be showing the entire series of Gabriel Cushing vs the Zombie Vampires back to back, in a first ever public screening at 17:45 on Saturday 2nd March.
What's more, we're releasing Great Escapes | Volume 1; it'll be the first opportunity to purchase the book, art cards and prints made possible through Kickstarter. Visit our Books Page to read more about the anthology.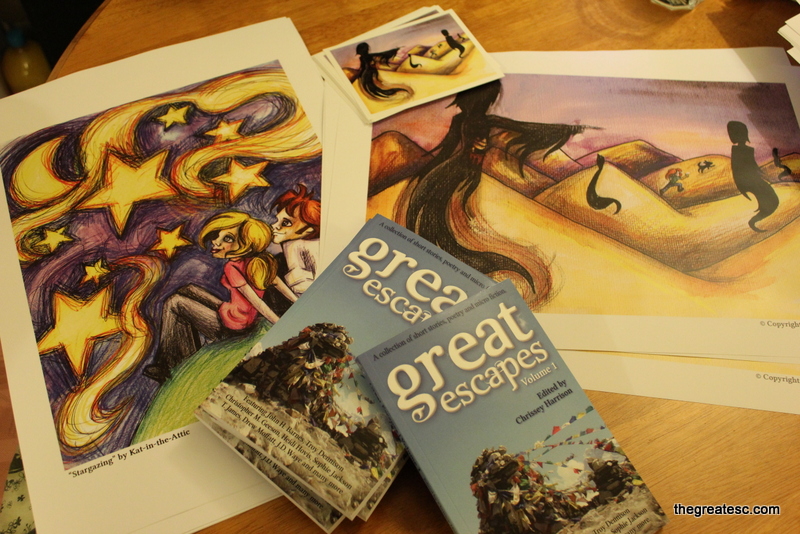 Plus, Announcing our "(Un)Conventional" Short Story Competition!
To celebrate the release of Great Escapes | Volume 1 at the expo, we're inviting you to submit 1000-3000 word short stories from the convention scene.
We're looking for short stories set at, or strongly featuring a convention or expo.
You can find all the details on our Competitions Page. There's also a list of all the  competitions we've run in the past.
Prizes up for grabs include publication on the website and/or in Great Escapes | Volume 2, and £10 cash for 1st place! And you've got plenty of time to get your entry in; the competition closes on 12th April.