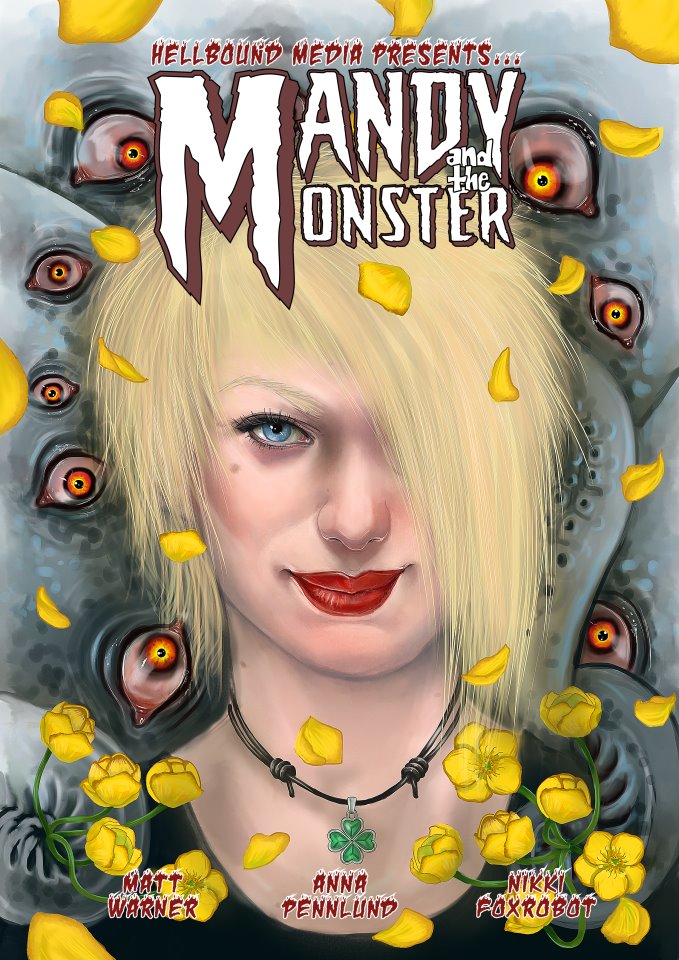 Matt Warner, Mark Adams and Tony Emson from Hellbound Media will be in Bristol this weekend at the Bristol Comic Expo. And, they're releasing a brand new comic; Mandy and the Monster.
Mandy's first appearance in The Monster Under the Bed is free to read right here on The Great Escape. Now she's featuring in a full length comic with gorgeous art by Anna Penlund.
Hellbound Media will be joining the Small Press exhibitors in Brunel's Old Station, near Bristol Temple Meads Station.
The expo also welcomes a host of famous guests including Marvel and DC Comics artist Lee Garbett, Dungeons and Dragons fantasy artist Anne Stokes,  Judge Dredd artist and Watchmen colourist John Higgins and many more. They'll be on hand for signings and panels throughout the two day event.
It's going to be a great event, and we hope to see you there!