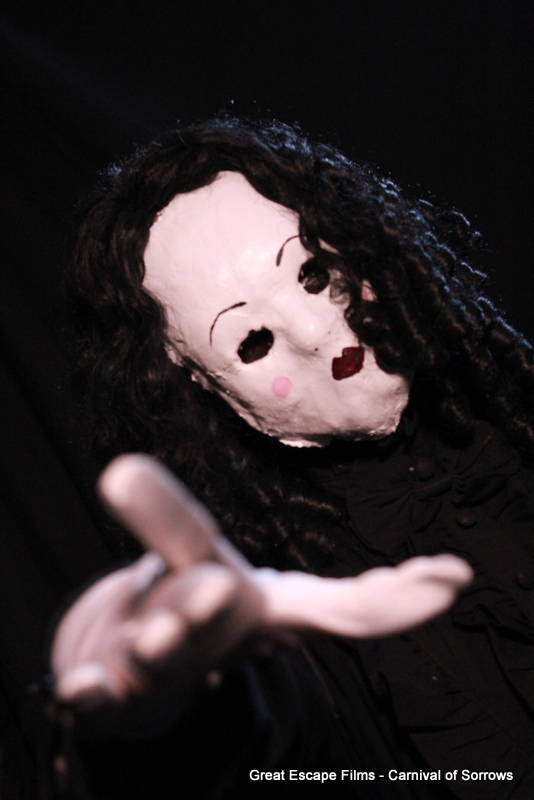 It has been a while since we posted any news about our big upcoming project Gabriel Cushing at the Carnival of Sorrows, but things are about to change, big time!
After a few set backs in 2015, we can now confirm that Carnival of Sorrows is back on the road to completion in 2016.
First, the big news…
Carnival of Sorrows will no longer be produced as a web series; instead it will be a full length feature film! We came to this decision slowly, over the course of the production. The budget swelled and with it the ambition and production values, and we realised it had grown beyond a short format series.
This means we won't be releasing it to viewers for free via a digital platform like YouTube. Instead we'll be seeking a distribution deal which will hopefully see Carnival of Sorrows released on digital subscription services like Netflix or Amazon and/or on DVD/Bluray through conventional retail channels.
What have we been up to and what's new?
In the latter half of 2015 the stars finally re-aligned and we were able to shoot the missing scenes we hadn't been able to get during principle photography in 2014.
Editing is complete on what we're calling the "First Draft" which succeeds the "Rough Draft" we had before. This version is now being sent out to consultants in the indie film industry for feedback. That feedback will help us to produce a much improved second draft which we'll then take forward with sound, music and visual FX post production.
We've lined up an animator to illustrate "Jenny's Story", a scene where she recounts a local legend to Gabriel.
Soundtrack artists/composers are submitting pitches and we are moving forward with selecting one to produce the complete score.
Our sound designer is working on compiling all the sound effects and dialogue pickups we need.
And, while all this post production work is going on, we're also preparing submissions for festivals. Carnival of Sorrows will hopefully be debuting at a festival this autumn, although that's all we can reveal right now.
Most importantly we've mapped out our route to completion. We've got everything planned from now to the day when we can announce that the film is finished. You'll be able to follow along with our progress in fortnightly updates.
Kickstarter backers can look forward to exclusive content; clips from the film, early access to trailers, behind the scenes photos and more, via the Kickstarter page.