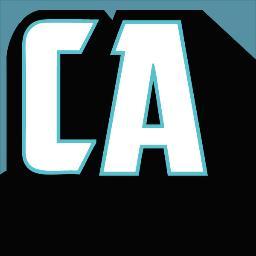 ComicsAlliance is a website devoted to all things comics – serials, graphic novels, online content and more!
Covering news, reviews, interviews and opinions on everything from the latest issues of DC comics to bizarre manga from yesteryear, they take a broad-brush approach to content – which means you'll always find something good to read.
They also cover the latest in comic book films, TV series, cartoons, toys, conventions, cosplay events – in fact, most anything related, they've covered at some point over their 8 year history.
In addition to a frequently updated site and Twitter feed, they also produce series such as 'You Think You Know Comics?' on YouTube, which gives you the facts you might not know about your favourite comic series.
They also have a very diverse team behind the scenes, being part of the ScreenCrush Network, which features sites devoted to film & TV, hip-hop culture, classic rock, metal, pop and indie.
You can find ComicsAlliance at www.comicsalliance.com, as well as on Twitter ( @comicsalliance ), Facebook ( facebook.com/ComicsAlliance ) and YouTube ( youtube.com/comicsalliance ).