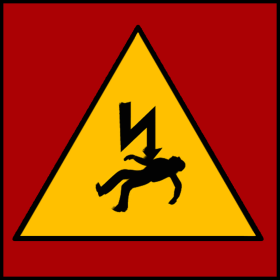 It's about time we mentioned some of our favourite filmmakers; Redshirt Films!
Jamie McKeller and his film company are based in York, in the north of England, where they have been producing videos since 2010. Their productions include hilarious mockumentary web series I Am Tim Helsing: Monster Hunter, table top gaming comedy Nights at the Round Table,  Star Trek parody The Away Mission and many hilarious shorts.
Their most recent sketch piece is a heart rending look at the personal life of Phil Tippett – Dinosaur Supervisor. It follows Phil as he tries to rebuild his life after becoming the subject of the recently popular meme (based on the credits from Jurassic Park).
You can find all of Redshirt Films' videos on YouTube and Dailymotion. We highly recommend binging on I Am Tim, which is very close to our monster hunting hearts. They have a whole bunch of new titles in production, including How To Kill Monsters, HenchGirl4Hire, Zombie Force and Dude Quest, so subscribe now so you don't miss out on release day.
For updates and more you can follow Redshirt Films on Twitter (@redshirtjamie) and Facebook (/redshirtfilms), or check out their website, redshirtfilms.com.