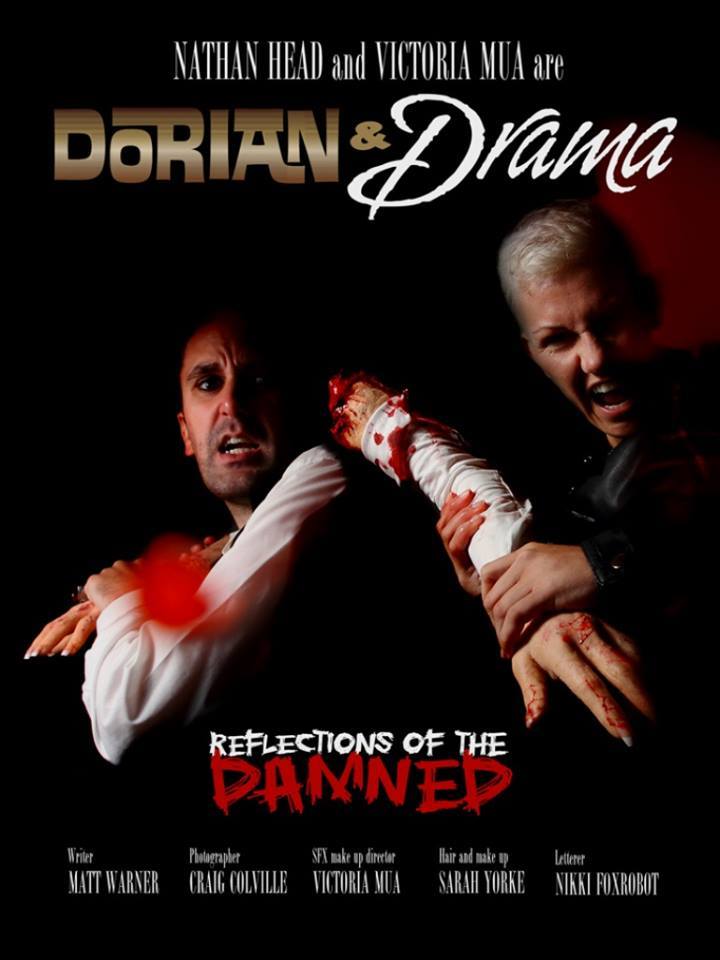 We've got some great new content lined up this month, check out what's coming up over the next few weeks:
8th April – Henchman – a short story from TGE writer Chrissey Harrison. Security guard Jack Canning begins to suspect he may be on the wrong side when his employers clash with the local city superhero.
15th April – Behind the Scenes of Dorian and Drama – we catch up with comic writer Matt Warner and take a look behind the scene of his current photo comic, Dorian and Drama, released last year.
20th April – Interview with Kristian Griffiths – we welcome new contributor Kristian Griffiths to the TGE team. He tells us a bit more about his web-comic Business Bear, which you'll be able to catch on TGE in weeks to come.
29th April – Faith Healers: The Flesh Angel #12 – our ongoing story of the nephilim nurses and their battle against evil continues.
Friday Follows – every Friday we'll be featuring a site, service or person we think is worth following. Check out our past suggestions here.
Monday is News day – Every Monday our blog will feature news and updates from the worlds of indie films, fiction and comics.