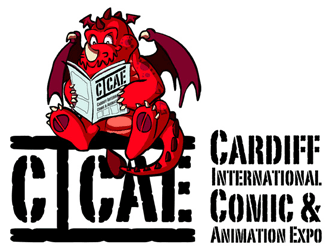 This weekend it's the Cardiff International Comic and Animation Expo (CICAE). It will be the first time Hellbound Media have appeared at the convention and the Great Escape is tagging along to help out.
Whether you've already got your ticket or you're hoping to pick one up on the day, we're looking forward to seeing you. Dig out your best cosplay outfit, bring your books and comics for signing and come get your geek on at the biggest comic event in the Cardiff calendar.
Special guests at this year's event include:
Hellbound Media will be joining a host of other comic vendors in the small press section of the convention. They'll also be launching the concluding second parts to Faith Healers and Kiss Me Deadly. Check out their Facebook page for more info and updates. You can read a taster of Kiss Me Deadly part 1 here on The Great Escape:

Chrissey and Rich from The Great Escape will be joining Mark Adams and Matt Warner on the stall. We hope some of you will come along and say hi.