Updates to the Official Gabriel Cushing Website
The Gabriel Cushing website has undergone a mini makeover! There's now a brand new section for Carnival of Sorrows with new behind the scenes photos and character profiles for you to check out! Over the next few months leading up to completion of the film, we'll be adding more content to the site; pictures, character info, trailers and more.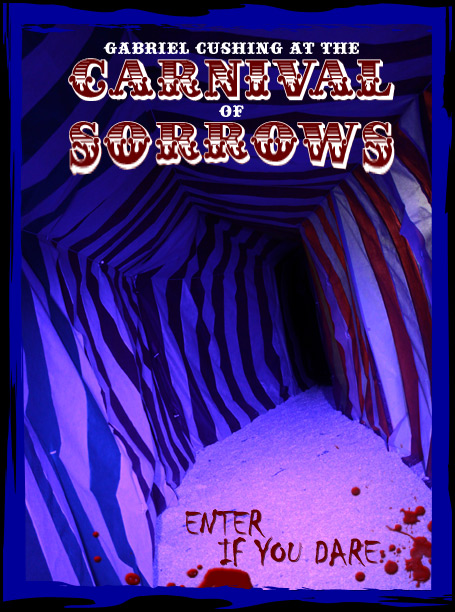 Post Production In Full Swing
Meanwhile, what else have we been getting up to?
Work is progressing on refining the edit. We're starting to get feedback in from our editing consultants and we're working on integrating it all. There's some tough decisions to make but the result will be a polished and perfected movie!
We've received the first storyboards from our animator which is super exciting! In our next update we might even be able to share an exclusive sneak peek.
Of course, while some of the team are working on the sights and sounds, some of us get to work on less glamorous but equally vital tasks like putting together the credits and press release content, both of which are progressing. In our next update we'll be revealing the full cast and crew credits list on gabrielcushing.com.
Kickstarter backers can check out our latest backer only update for some new exclusive screenshots of The Man of Many Faces.