Welcome to this fourth update on the post production progress of Gabriel Cushing at the Carnival of Sorrows. We're knee deep in revisions at the moment!
Editing work on draft two of the film is well under way, with the aim of cutting the length down to under 2 hours and improving the pace and tension. Once draft two is complete, we'll be sending it out for more feedback.
We're also moving forward with sound production and assessing which dialogue we need to re-capture with ADR. Once the assessment is done we can start visiting the crew to record what we need.
If the tension is killing you already, you can satisfy your Carnival cravings with the new screen shots gallery over on GabrielCushing.com. We'll be adding more photos and screen shots over time, so make sure you check back! Also, later this week the cast and crew credits lists will be going live, so you can nose around and see who was involved in the production. Be sure to follow us on Facebook and Twitter for announcements between updates.
With the website now live, we're starting work on press kits to promote the film when it's finished. There will be both printed and digital press kits, featuring key information about the film, the principal cast and the production team. The press kits are due for completion by the end of April, so we'll keep you posted.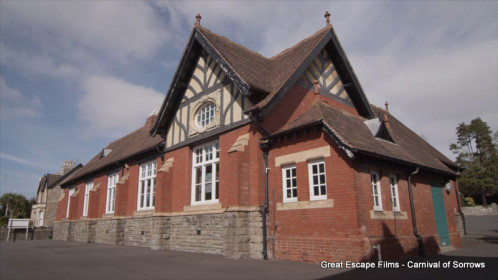 Kickstarter backers can head over to our campaign page to see an extended update with exclusive screen shots and behind the scenes photos from one of our favourite locations for the shoot; Clevedon Library.