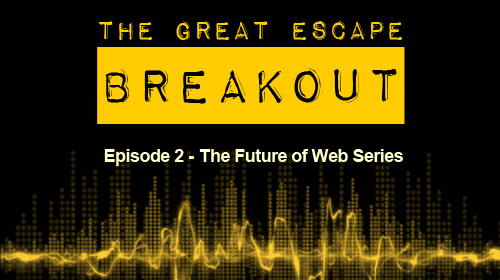 Podcast: Play in new window | Download (Duration: 49:53 — 35.6MB) | Embed
Subscribe: Apple Podcasts | | More
In Episode 2 of our new podcast, Rich, Chrissey, Mark, Ben and Felek discuss the current state of the Web Series market (which are short form scripted series predominantly found on sites such as YouTube), and their future in the wake of the rise of Netflix.
Find out more
To find out more about what we discussed this week, check out:
Also mentioned in this podcast:
We hope you enjoy our latest episode of Breakout. Please give us your comments, topics you'd like us to discuss in the future and more.
Also, If you'd like to receive alerts for future episodes, like and/or subscribe!
Next month, we'll be discussing unpaid work in the film industry.