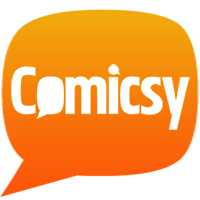 Comicsy provides a platform for small press comic publishers to get their work out to fans. It's set up as a market place, so comic producers list and sell their own items through the website.
Hellbound Media have recently joined to sell their print comics, starring with TGE co-production Gabriel Cushing: A Fright at the Opera.
You can also find great comics from wonderfully talented people like John Lock (Afterlife Inc. series), Neil Gibson (Twisted Dark), John A Short (Cross, The Clock Strikes), Nick Angel (7String, Cat and Meringue) and more, many of whom we regularly cross paths with on the UK comic circuit.
Follow them on Twitter (@ComicsyUK) or Facebook (/Comicsy) for all the latest releases and indie comic news.
Follow Friday is our weekly featurette where we highlight people and sites we think are worth following. Take a look at our past suggestions here.