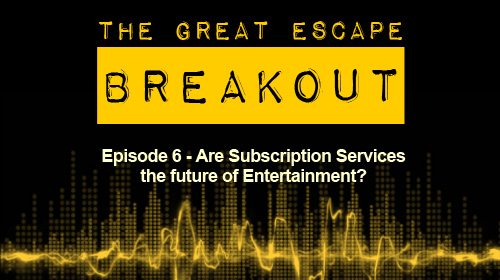 Podcast: Play in new window | Download (Duration: 1:04:37 — 59.6MB) | Embed
Subscribe: Apple Podcasts | | More
From Netflix to Amazon Kindle Unlimited, more and more people are getting their media fix through the ever expanding world of digital content subscription services. But will on-demand services be the end of traditional entertainment?
Mentioned in the podcast
Thanks for listening! Want to share your own thoughts on subscription services? Drop us a line on our Facebook page, facebook.com/thegreatesc.