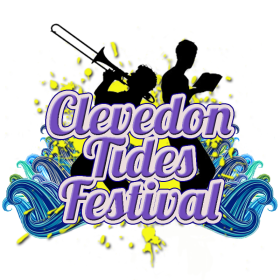 Today's Follow Friday recommendation is the Clevedon Tides Festival, our very own local festival of arts, community and the sea here in Clevedon, North Somerset. 
The festival began back in 2005 as a fundraising initiative by Marlens, the group responsible for the restoration and preservation of Clevedon's beautiful Victorian Marine lake. Now in it's 10th year, the Tides festival has grown in size and scope to become the highlight of the year in our small town.
This year the festival will include two venues of live music, outdoor art displays, fireworks and water sports. A drive in cinema, in association with Clevedon's historic community cinema, The Curzon, will be showing "Grease" at Salthouse Fields tonight at 8pm and The Curzon itself will be screening films all weekend, including new Disney-Pixar hit "Inside Out".
Clevedon's independent book shops will be getting in on the festival action. The Clevedon Community Bookshop on Copse Road will be hosting workshops on its "Writing on the Lake" anthology project, and Books on the Hill will have Pirate themed story telling on Sunday Afternoon.
To follow all the latest news during the festival, and stay in touch for next year, follow Clevedon Tides Festival on Twitter (@clevedontides) and Facebook (/clevedontides).